Peter Whitehead was born in 1958 and grew up in the Northamptonshire village of Blisworth. He graduated in law from the London School of Economics in 1979, after which he became a journalist, working for local newspapers before joining the Financial Times in 1987. After various senior roles in news, Weekend FT and Special Reports, in 2010 he was made launch editor of the weekly Financial Times Executive Appointments section and editor of the FT's Non-Executive Directors' Club. While in that role he gave well-received guest lectures at Northampton University Business School, Cranfield School of Management, and to firms of consultants on the topics of the consumer society and executive pay. He is married with two daughters and lives in Claygate, Surrey. He retired from the FT in 2014 to pursue his passions for music, writing, sport, travel and charity work. In 2012 he released an album of songs, covering three American songwriters – and in 2023 released "All The Notes There Is", a follow-up album of self-penned or co-written original material. And in 2019 he published an important book, The Rise of Antisocialism, based on those business school lectures.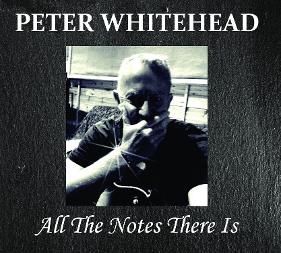 All The Notes There Is
An album of 10 original songs written, or co-written, by Peter Whitehead.
To buy the CD and my other products, visit

https://peterwhite
head.sumupstore.com/

or go to Amazon or other online retailers.
The first review:
"I listened to it end to end standing up in our living room, spellbound. These are good songs by any measure."
More reviews and "all the lyrics there is", here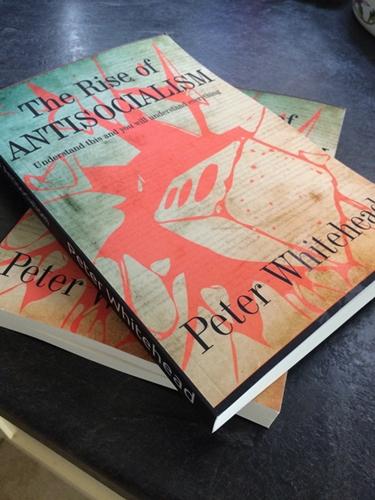 The Rise of Antisocialism
A sweeping cascade of ideas, charting the ascendancy of the corporation and the attendant rise of individualism, materialism and antisocial behaviour, alongside the demise of socialism and the social contract.
Focusing on the UK and western economies, I show how an apparently simple change in the calculation of bosses' remuneration half a century ago sparked changes in the way companies think and act that have had far-reaching consequences.
From the 1970s heyday of participatory democracy, through socialism's collapse and the exploitation of labour, to today's Brexit debacle, I try to provide clear explanations of the underlying forces at work and give the reader a tool for understanding every day's events. After reading this book, very little in the news will come as a surprise…
The ideas in this book evolved over nearly three decades of observing the world from the headquarters of the Financial Times, and became ordered during preparations for a short lecture series in 2011. It took a further eight years to say "Stop. Publish!"
What readers have said:
"I knew you were a good writer. But this is exceptional. It's totally gripping."
"I am 25% through and I am gripped! Lots to reflect on... I am struck by how much more focused on the numbers I have become at work - and how easily I could fall into the trap of forgetting why we founded the firm. An important book. I will be recommending it widely!"
(NB: PW adds - I cannot vouch for what happened after this reader read the remaining 75 per cent!)
Further links:
Being interviewed by Lewis Maleh for his excellent Don't Take Out Your Phone podcast
https://www.youtube.com/watch?v=Fwc9066gAnQ&temp-new-window-replacement=true
Respond/Contact me: Click here
Audio-Visual Creations
I single-handedly created an Alan Bennett-style Talking Head episode, called "Unlikely Developments" - writing, acting, recording, etc. And I created a few mock Archers episodes to show how the series could have continued during 2020's lockdown. A selected few creations can be viewed on the Video Links page - and they're all on YouTube at: https://www.youtube.com/playlist?list=PLpWhZ3948ywDD52Qio7rolegdxamlp03x
And don't miss my album of music, available as CD or download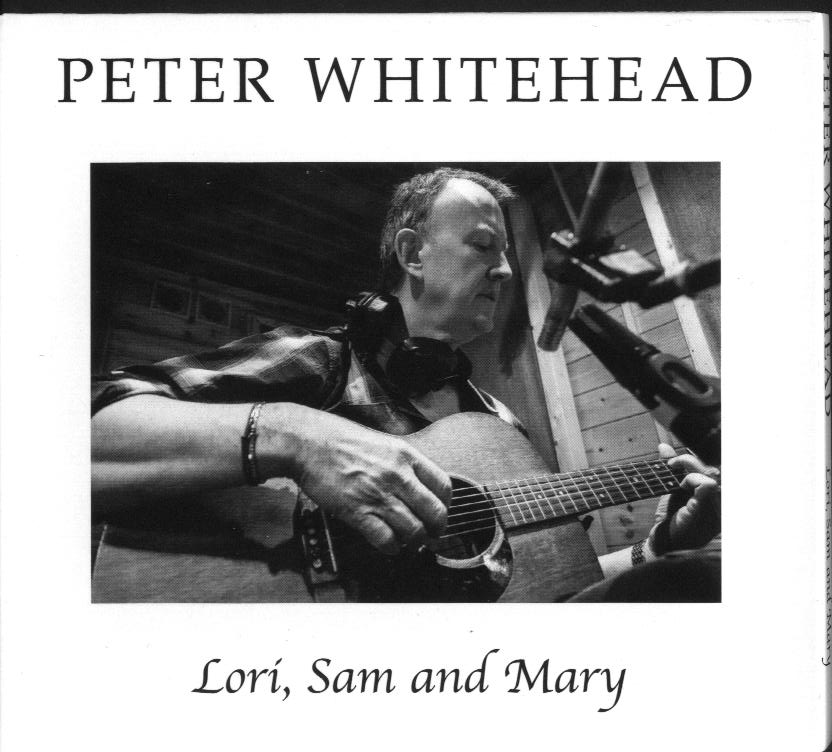 £ 10.89
A beautifully crafted album of 12 tracks performed by Peter Whitehead and nine fantastic musicians, covering songs by three amazing American artists - Lori McKenna, Sam Baker and Mary Gauthier.
If you don't have a PayPal account, click on the Contact link below and ask for details on alternative purchasing options.
ALSO AVAILABLE ON AMAZON as an MP3 album at https://amzn.to/2VWbtTS
Top row, from left: Matilda Whitehead (glockenspiel), Meredith Whitehead (soprano saxophone), Martin Nielsen (electric guitar), Heidi Felton (cello), Mary Wilson (fiddle), Ant King (keyboards). Bottom row, from left: Derek Huff (piano), Richard Lloyd (electric guitar), Simon Botham (percussion), Mark Tucker (producer), Peter Whitehead (acoustic guitar and vocals), Mary Wilson (vocals). Each of the musicians provided their services for free and proceeds from sales of the CD will be donated to the Down's Syndrome Association.
Testimonials
"I'm totally COOL and honored to have songs on your record" -- Lori McKenna
"Wow - Christmas number one!" -- Everyone who has heard the opening track, Snow